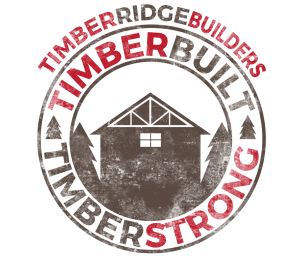 You've made a commitment to build your own home by securing property. You've been mentally planning and designing your home for years. You've been saving and preparing, waiting for the right moment to start the process of building your custom dream home. And now, Timber Ridge Builders is here to help you see it through.
We know you want a seamless home-building process, one that allows you to accomplish all of your goals in a single stride. We know you need a contractor you can trust and rely on. At Timber Ridge Builders, through our partnership with Natural Homes, we offer all of these things. Our team is made up of industry professionals, with decades and decades of combined experience. We believe in building relationships, relying on one another, and doing the job the right way.
Timber Ridge Builders is a licensed and insured residential building contractor, based in eastern Tennessee. We're not like most builders; we bring much more to the table than "two guys in a truck"! We've recognized the need for a true one-stop-shop, and throughout our years of experience, we've personally witnessed the stress caused by the often-fragmented process of building your own home. Through a strong partnership with Natural Element Homes, Timber Ridge Builders is able to bring together, under one roof, everything needed to take your project from start to finish.
Timber Ridge Builders is the custom home-builder that folks want and deserve. We have designers, project managers, technical specialists, and logistics managers. We have an in-house, full-service Drafting and Design Department with online tools that allow one-on-one, real-time collaboration from the comfort of your home. We have model homes to view and a Materials and Design Center. And yes, we even have an Interior Design Specialist! Truly, Timber Ridge Builders and Natural Element Homes is the one-stop-shop you've been look for. So, let's get started!
…and get started on your dream home! We like to start the home building process with the discovery phase. We must first discover the design of your home, the wants for your home, and what fits in your budget. These are the three driving forces that will determine what you should build, how to get the most out of your budget, and where to set your expectations. Let's examine the three driving forces a little closer:
THE DESIGN
Generally, a 2,000 square foot, single-level home with a wraparound porch will cost more than a 2,000 square foot, two-story home. The one level home has double the foundation, twice the roof area, and more wall area, which ultimately leads to increased cost-to-build.
YOUR WANTS
Tile showers, log walls, exposed beams, quality wall-coverings, metal roof, HE appliances, cabinets, cypress decking, heavy timbers, hardwood flooring, and so on… these are the items you really want in your home. But don't get carried away! We still need to talk about…
YOUR BUDGET
If your budget is unlimited… well, congratulations; you're one of a fortunate few. Unfortunately, most of us have a budget, and a strict one at that.  This is where the rubber meets the road, and where you must balance your wants with what is financially feasible.
If all of these things line up, we are in great shape! If they don't line up, don't be discouraged. That's what we're here for. We help you take a little out of one driving force and allocate those resources toward another driving force. These types of decisions are often difficult and stressful for clients, first-timers and veterans alike. Timber Ridge Builders can help you examine the circumstances, take into account the relevant factors, and make the choices that will help you move into your dream home.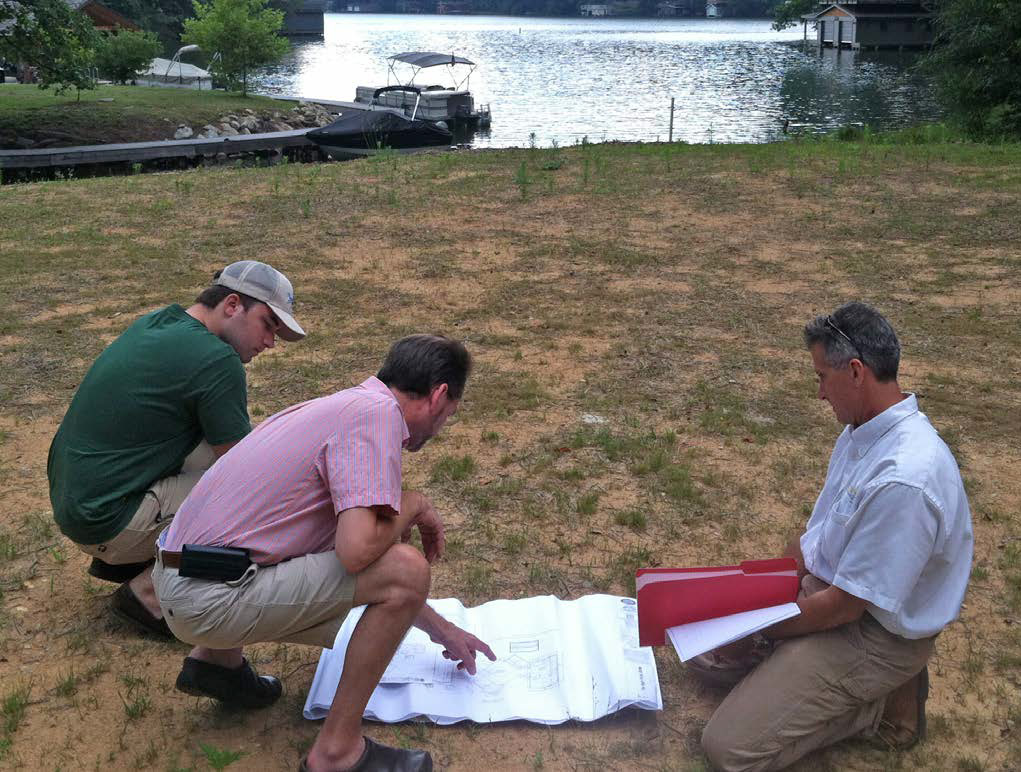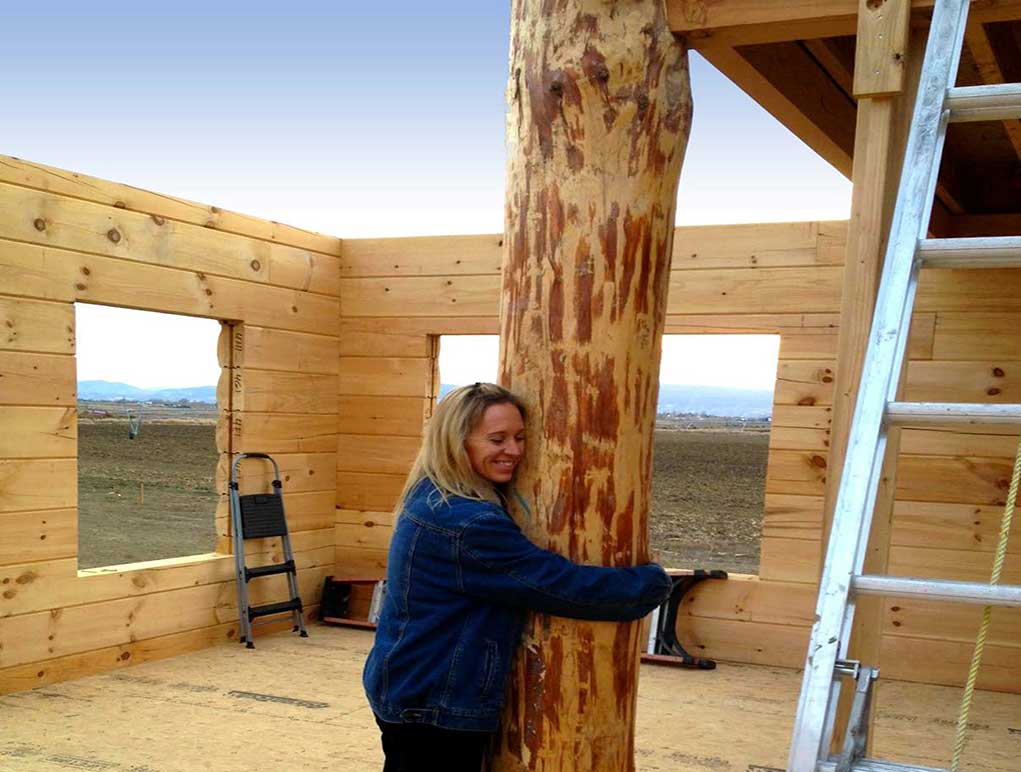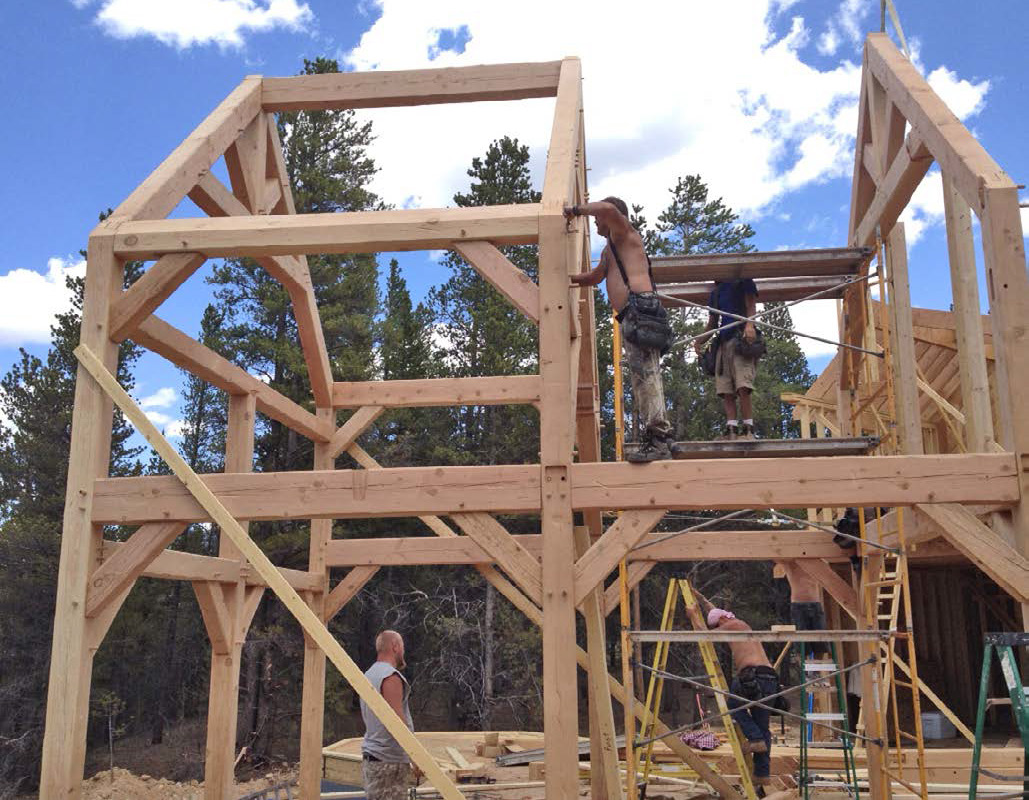 DESIGN
There is no single layout or home plan that will meet the needs (or the wants) of every client, and this is where our Drafting and Design Department comes into play. Unlike most builders who offer a small selection of pre-drawn home plans, Timber Ridge Builders has a full-service design team at its beck and call. During the design phase, you'll get to work with our designers one-on-one. We'll alter the plans according to your specifications, and before we're finished, we'll walk you through your home in a 3-D Virtual Tour! Our design team possesses nearly 100 years of collective home design experience, and we can help you realize your vision, even if it's still a little blurry.
MATERIALS
Now that we have your design in-hand, it's time to select your materials. There are many choices to be made during materials selection, but we're here to help you the whole way. Not only do we help you make the best choices, we help you keep those choices aligned with your budget. Once we've selected your materials, we can put a real price on the construction of your home. If the price lines up with your budget, we're ready to proceed. If not, we'll take your plans back to the drawing board to determine what needs to be done to bring your project in line with your budget. This is the beauty of Timber Ridge Builders. We don't just tell you if it can be done or not… we tell you how!
BUILD
With your design in-hand and your materials selected, it's time to construct your dream home. Timber Ridge Builders employs all the personnel needed to make sure your project proceeds smoothly and as expected. Our project managers, technical specialists, and designers work together to make sure your home turns out exactly like you've imagined it would.
the best homes start with the best plans…

We aren't your normal "two guys in a truck" building contractor. We bring everything needed to finish your project under one roof, and that includes our world-class, cutting-edge Drafting and Design Department. We've drawn thousands of home plans, and we've got hundreds of them online and available for your perusal. Check out a few of our popular plans below, and use the "even more plans" button to view our external plans database.
call, click, or visit… we're easy to find
Timber Ridge Builders
Feel free to call or visit (online or in person)!
Call

: 1-865-366-1235


Click

: www.TimberRidgeBuilders.net


New Site! : 

 www.TRBCustomHomes.com
Visit

: 856 Middle Creek Rd, Sevierville, TN 37862

We are conveniently located on Middle Creek Road in Sevierville, TN.  Feel free to drop in or call for an appointment!
questions? comments? shoot us an email…